UEFA has nominated Carlos Forbs for Player of the Week in the Europa League. The forward contributed with a goal and an assist against Olympique Marseille and has already received praise from his coach.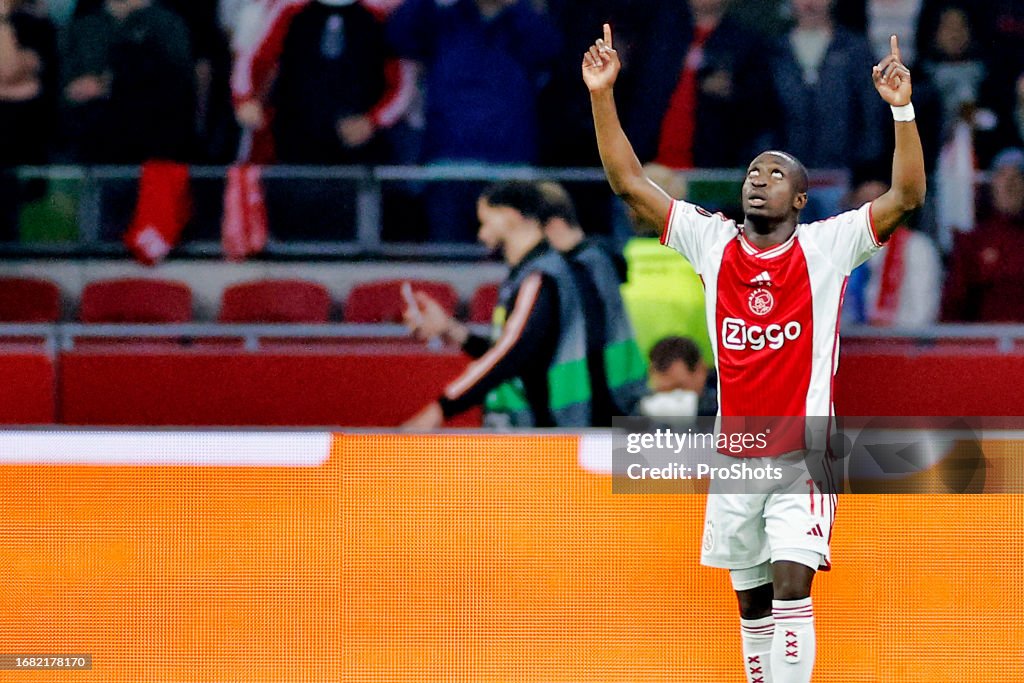 Embed from Getty Images
Forbs has been nominated by UEFA along with Ladislav Krejci (Sparta Prague), Amine Adli (Bayer Leverkusen), and Adrien Truffert (Stade Rennes). Adli also made a significant contribution to his team with a goal and an assist (in a 4-0 victory over BK Häcken).
Left-back Truffert found the net against Maccabi Haifa and made eight interceptions in that match. Krejci secured Sparta Prague's victory (3-2) over Aris Limassol with two goals.
Ajax coach Maurice Steijn was also pleased with Forbs' performance as a right-winger. 'He is still very young, but he does have several weapons, scores a good goal. But he could be a bit more daring. In moments when he could take a shot in the box, he still passed it. He can certainly take a shot himself. But I can definitely be satisfied with him tonight.'
Fans can vote for one of the four nominated players via the UEFA website. For Forbs, it was his first goal in an Ajax jersey. The Amsterdam club acquired him last summer for at least fourteen million euros from Manchester City.