Noussair Mazraoui and Matthijs de Ligt will have to continue waiting for their opportunity at Bayern Munich. Thomas Tuchel asks the two to keep fighting for a spot, but for now, simply prefers others.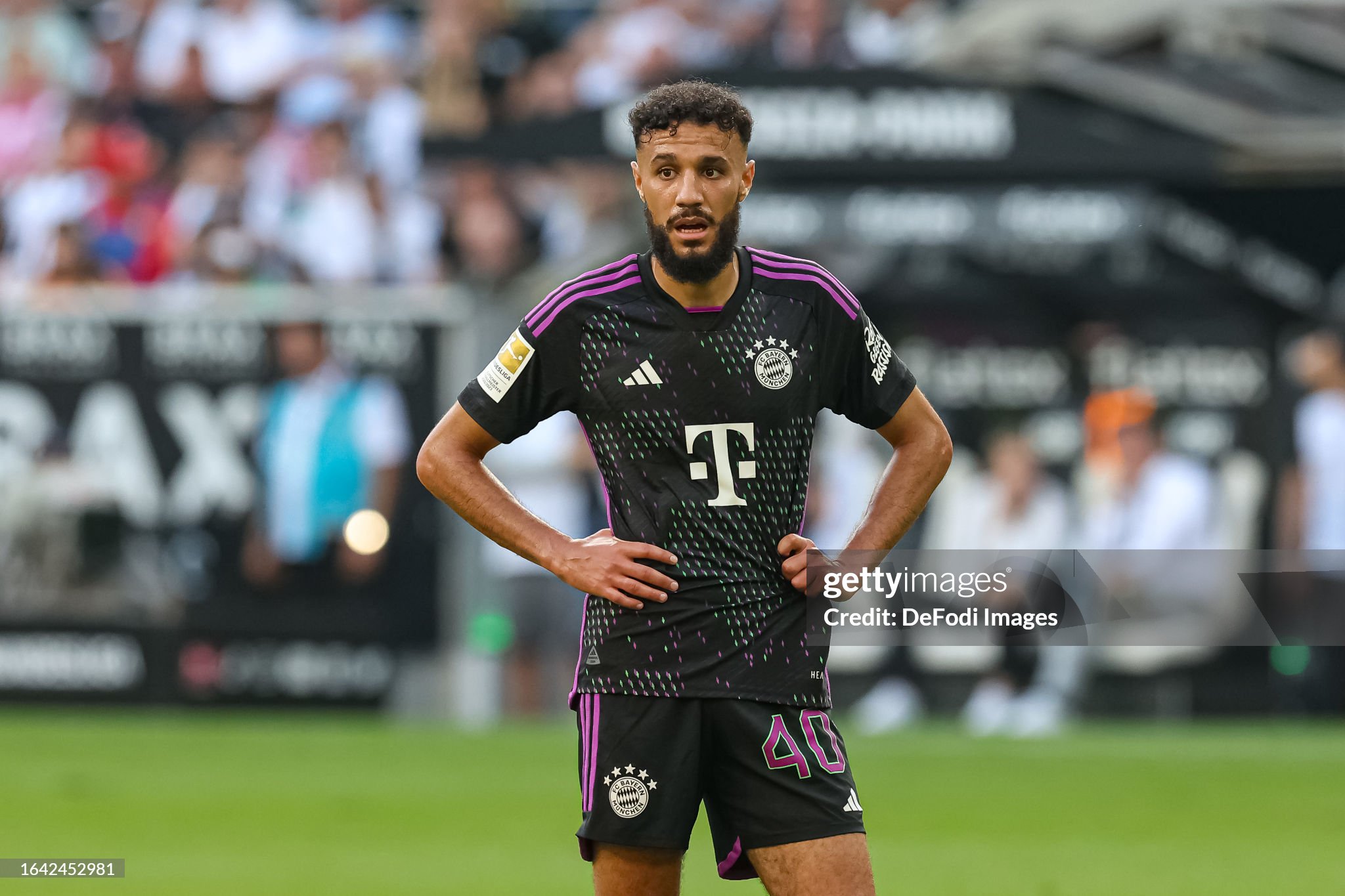 Embed from Getty Images
At the start of the season, the coach favored Mazraoui in the right-back position, but he has since reconsidered that choice. The former Ajax player was substituted during halftime in the third matchday away against Borussia Mönchengladbach (1-2) while the team was trailing. Konrad Laimer came on and then started on the right in defense in the crucial matches against Bayer Leverkusen and Manchester United. Thus, Mazraoui appears to be losing the competition.
'Nous needs to fight, fight, and fight. He needs to be ready when the opportunity comes. He must continue to battle and stay positive. Konrad Laimer currently has the edge. We don't need to discuss his abilities or understanding of the game; he's an absolute top player,' Tuchel said during his press conference about the 26-year-old Austrian who transferred from RB Leipzig. There, Laimer mostly played as a midfielder.
De Ligt
Like Mazraoui, De Ligt is also facing competition from a new signing. Min-jae Kim has transferred from Napoli and quickly secured a starting position. For now, Tuchel is opting for Kim and Dayot Upamecano as the central defensive duo. De Ligt has only managed 37 playing minutes in the first four Bundesliga matchdays and was a substitute for the entire ninety minutes in the Champions League match against United (4-3) last Wednesday.
Tuchel understands De Ligt's challenging situation: 'Central defenders don't get as many chances to come on as subs. We talk to every player every day; I don't think a personal conversation on this topic is necessary. Matthijs 100% deserves to play. He is in good form. Of course, he hasn't received as much playing time as he'd like so far, but he's a team player. Everyone needs to be ready at all times. Matthijs is, so everything is fine.'
Bayern will face VfL Bochum at home on Saturday afternoon. Tuchel's team dropped points once this season, which was last week in the top match against Leverkusen (2-2).