Romelu Lukaku secured group victory for Belgium with four goals. The AS Roma striker scored an impressive four times in the first half within a span of thirty minutes.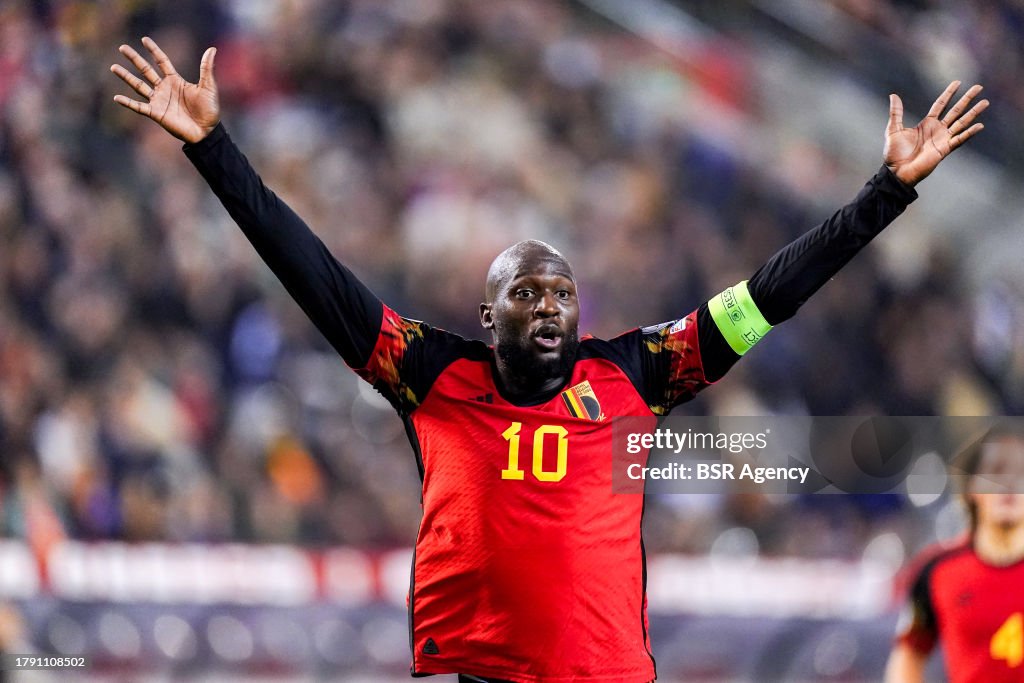 Embed from Getty Images
As Austria secured a victory away against Estonia, Belgium had to put in some work in their home match against Azerbaijan. Belgium started with a strong starting eleven and demonstrated from the first minute that they were serious in Brussels.
After fifteen minutes, this attitude resulted in the opening goal. Manchester City sensation Jérémy Doku delivered a perfect cross to Lukaku, and the AS Roma striker beautifully headed the ball into the net. Not much later, Belgium received a helping hand when Eddy Israfilov received his second yellow card for a harsh tackle on Lukaku.
Fortunately, Lukaku could continue, and he made his presence known. Two minutes later, the striker finished off a beautiful attack that went through Doku and Timothy Castagne before reaching Lukaku on the right. The VAR briefly considered offside, but the goal stood.
Two minutes later, Lukaku struck again when Wout Faes provided an excellent assist. The Leicester City defender lofted the ball into the penalty area, and the striker calmly headed it in. Lukaku wasn't satisfied with just a hat-trick on Sunday night, as he, on Orel Mangala's assist, added the fourth goal before halftime.
At halftime, coach Domenico Tedesco decided to give his top scorer some rest. Lukaku was replaced by Loïs Openda, but Belgium calmly continued their quest for more goals and came close on several occasions. Youri Tielemans took a powerful shot, but his effort bounced back into play off the goalkeeper's fingertips and the post.
Even without Lukaku, Belgium eventually found the back of the net, although the fans had to wait for the entire second half. In extra time, Leandro Trossard, after an impressive move by Doku, secured the 5-0 victory. With this win, Belgium surpasses Austria and qualifies as the group winner for the Euro in Germany.