Ajax will be unable to call upon their new signing, Sivert Mannsverk, for the time being. The midfielder has suffered a foot injury and will be sidelined for weeks. This means that Ajax will have to make a change to the match sheet for 'De Klassieker'.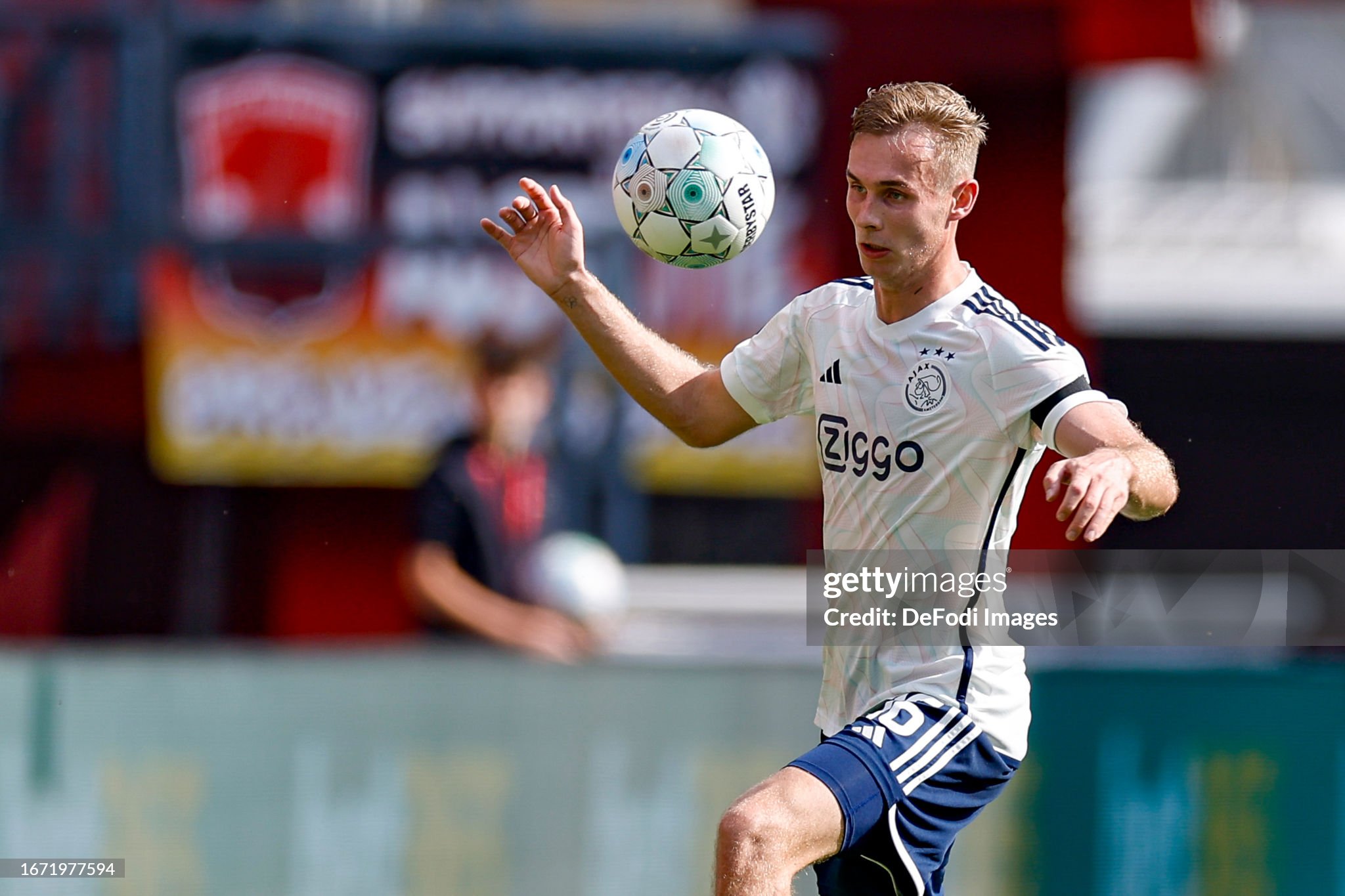 Embed from Getty Images
Mannsverk was on the Ajax bench when the match against Feyenoord was halted in the 55th minute on Sunday afternoon. Due to the injury, the Norwegian midfielder will be removed from the match sheet, and Ajax is allowed to include a replacement in the squad.
Mannsverk will be out for at least six weeks, according to Ajax. As a result, he is likely to miss at least three European matches: the doubleheader against Brighton & Hove Albion and the upcoming away game against AEK Athens.
Since his move to Amsterdam, Mannsverk has played only one match for Ajax. He played half a game in the away loss against FC Twente. Against Feyenoord and in the second half of the European match against Olympique Marseille, Ajax coach Maurice Steijn opted for the young player Silvano Vos as the holding midfielder. Ajax - Feyenoord will resume on Wednesday afternoon at 2:00 PM with a score of 0-3.