For England, there is nothing at stake during the last Euro qualification match against North Macedonia, but coach Gareth Southgate keeps his internationals focused with a remarkable goal: he wants to become number one in the world.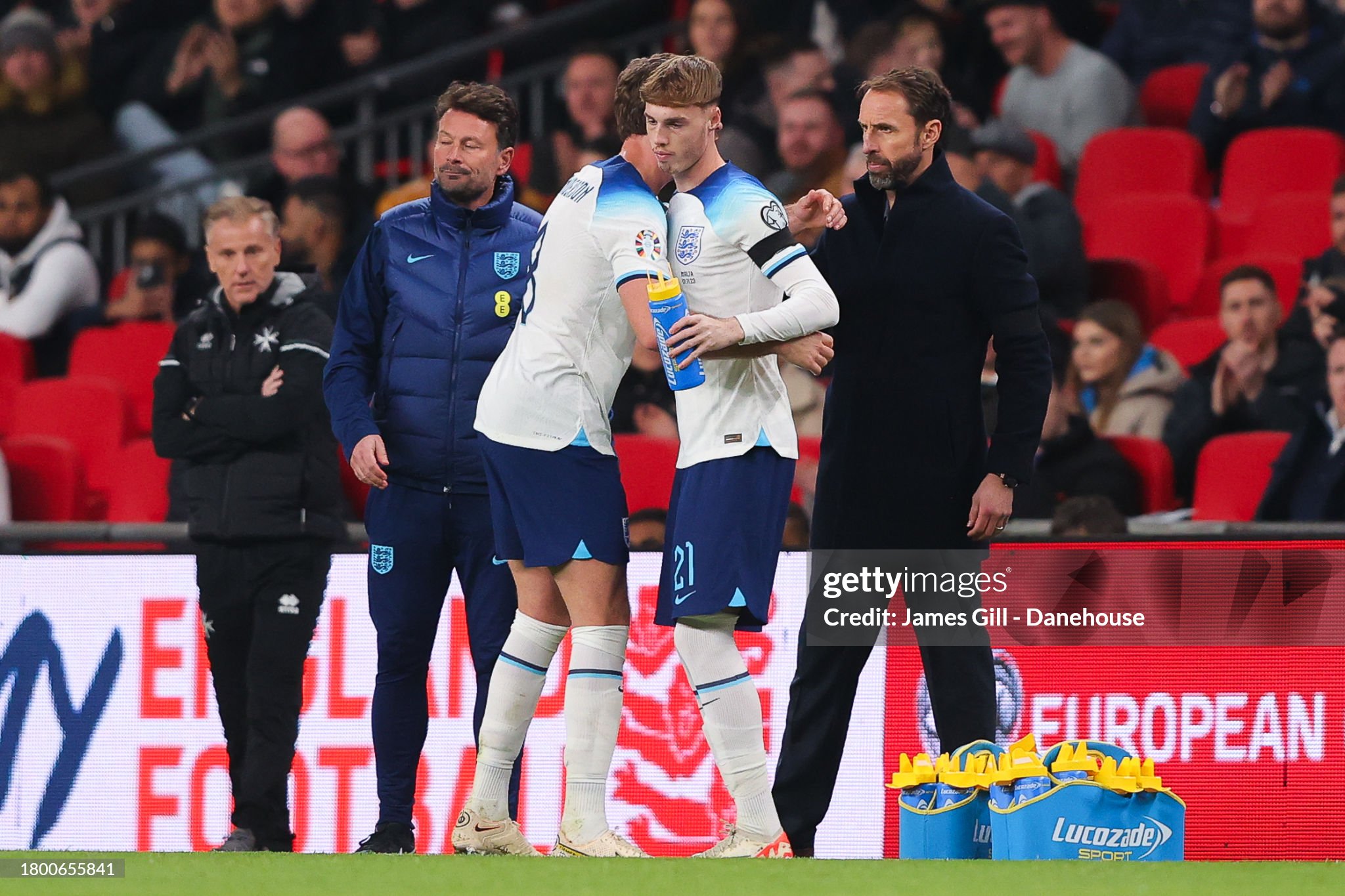 Embed from Getty Images
England is currently fourth in the FIFA world rankings, behind world champions Argentina, France, and Brazil. If it's up to Southgate, the vice-champion of Europe will surpass these three top countries in the foreseeable future. The coach confirmed on Sunday evening at his press conference that this is a goal for him.
'Yes, because you achieve that by consistently performing well and playing well in major tournaments. It also determines how you behave on the training field and off it. If you want to be the best team in the world, there is no room for complacency. That must be our drive,' said Southgate, who thus expects a good performance from his team in Skopje as well.
And of course, players can increase their chances of a spot in the Euro squad with a good performance against North Macedonia. 'There are certain things I want to see,' acknowledged Southgate. 'Some players have three matches left to play themselves into the squad or the team. We will have to play better than on Friday. The focus wasn't there then.'
Southgate is referring to the modest 2-0 victory over Malta. 'Maybe there has been too much talk about the Euro,' he searched for an explanation. He is not concerned with his own future. 'We are first thinking about tomorrow, then about March, and then about the summer. As a national coach, you are judged on your performances in major tournaments. Beyond that, it's all quite trivial.'