On Sunday evening, Joselu once again proved invaluable for Real Madrid. The 33-year-old striker secured a win for Los Blancos with a precise header, allowing them to come from behind and beat Real Sociedad (2-1). This highlights the resilience of Carlo Ancelotti's team.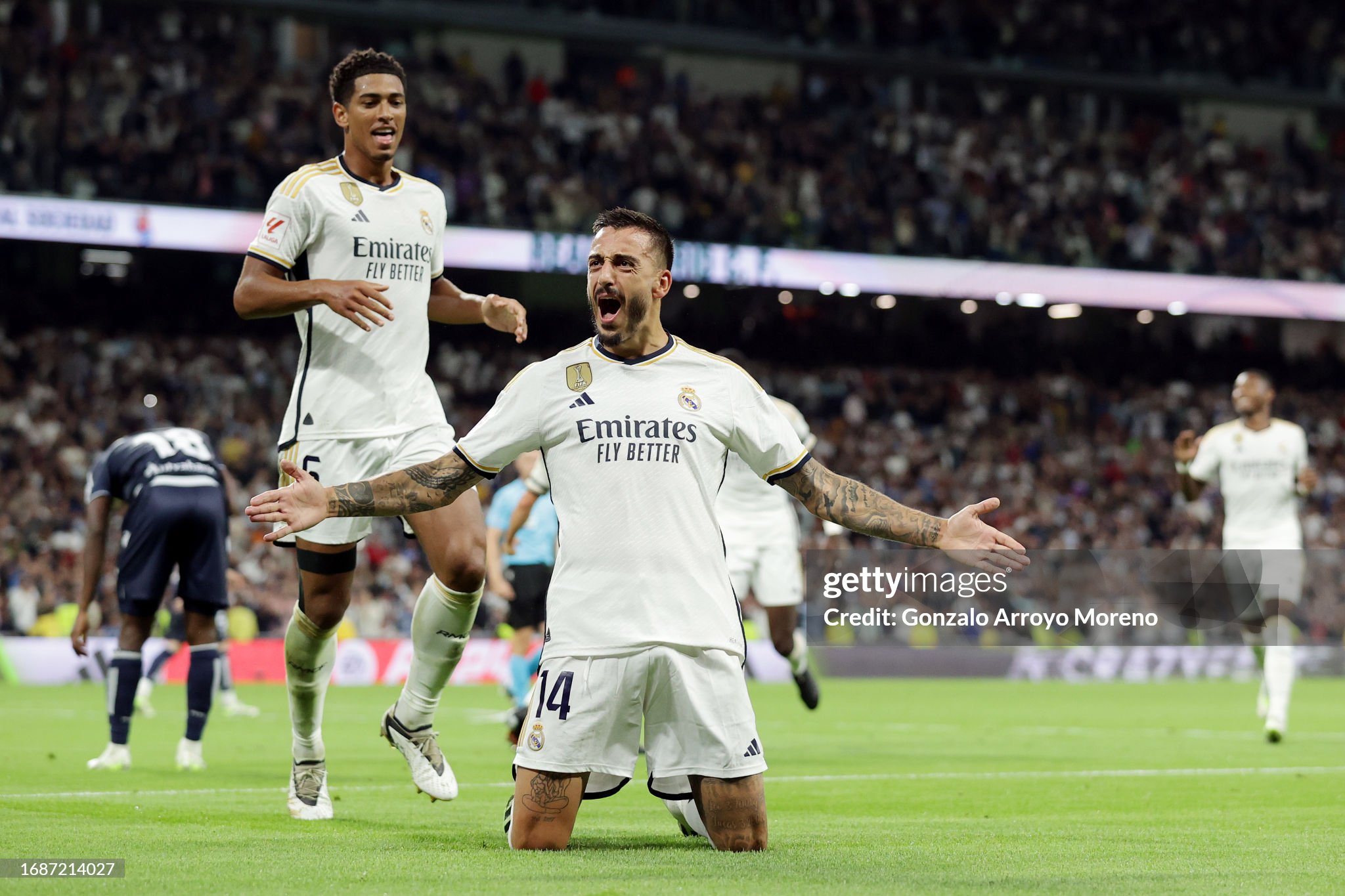 Embed from Getty Images
Before the international break, Real had also already won against Almería and Getafe, having gone down 1-0 early in the match. It hadn't happened for nineteen years that a team in La Liga secured nine points after trailing in a game. Back then, it was the comeback kids of Real Zaragoza who achieved this feat in the 2004/05 season. The downside, however, is that Real consistently falls behind, much to Ancelotti's dissatisfaction.
'We need to evaluate that,' the top Italian coach commented in a conversation with Marca. 'Out of the five matches, three began with an early goal against us. The positive thing is that we always came back, but we have to avoid that. It was hard for us to get into the game, but at those moments we play with such intensity that it becomes very difficult for the opponent to resist.'
Joselu
Thanks to goals from Federico Valverde and Joselu in the first quarter after halftime, Real still secured their fifth consecutive league win. Joselu, in particular, received praise in the Spanish media for the way he headed in the 2-1. Ancelotti also praised the Spanish striker, who joined on loan from Espanyol. 'Joselu provides us with assurances in the attack because he's very good as a target man and poses a threat in the opponent's box.'
After the departure of Karim Benzema to Al-Ittihad, Joselu is the only pure striker in Real's squad. The German-born Spanish international was initially brought in primarily to make a difference during challenging times for Real, but after Vinícius Júnior's injury, he's now also proving himself as a starter. Ancelotti said, 'He plays a crucial role; in recent years, we didn't have a player with such qualities.'
Joselu himself reserved praise for Valverde, who equalized just after halftime with a powerful shot. 'He's a beast,' the Spaniard praised the Uruguayan midfielder. 'When you see him run, it feels like he can keep going forever.' Joselu was substituted for Eduardo Camavinga after an hour but looked back contentedly. 'I always want to score to help the team; that makes me the happiest.'