Jordi Alba received several beautiful tributes via social media after announcing his departure from Barcelona. Among them, Lionel Messi was one who expressed his thoughts.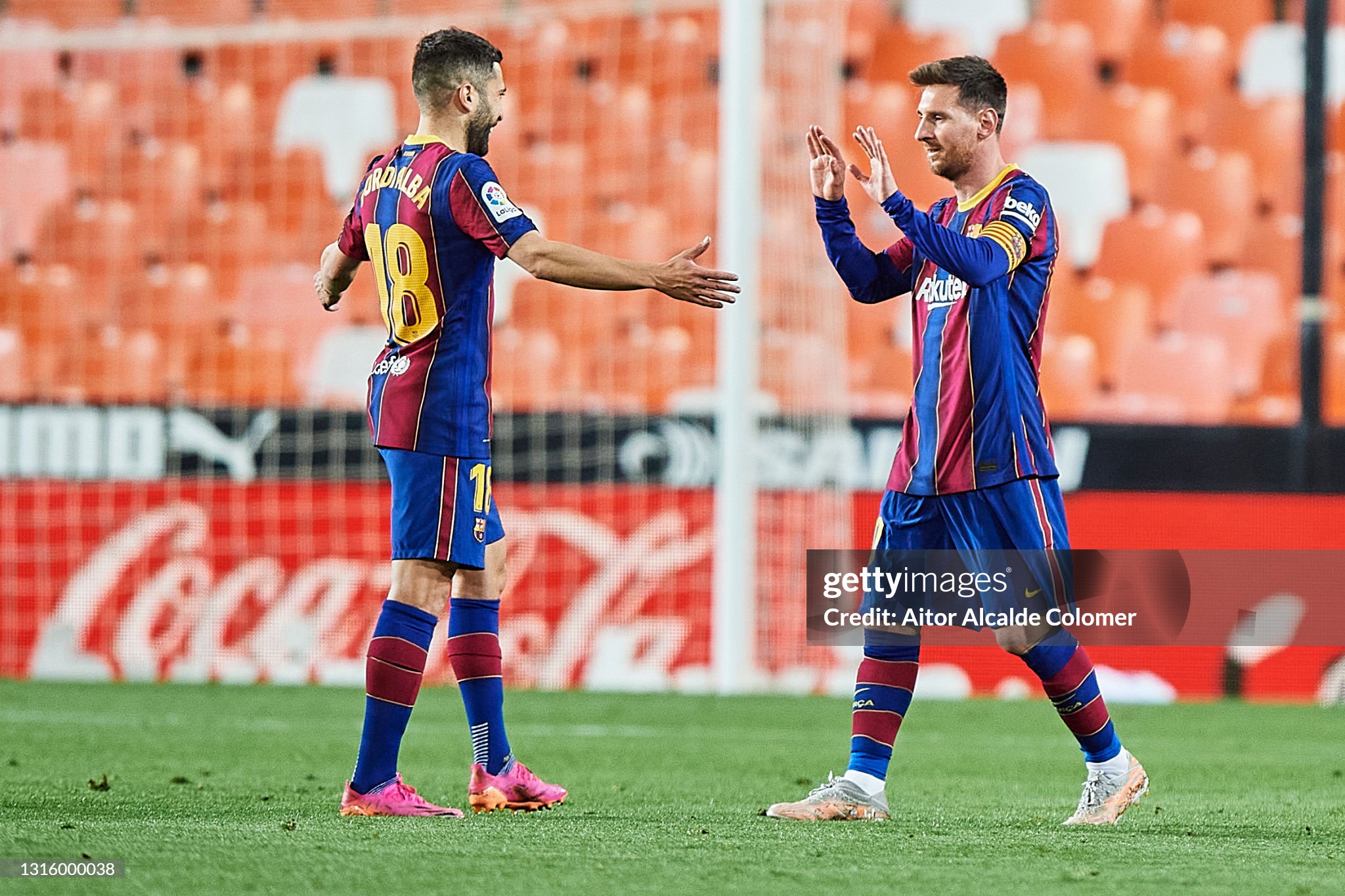 Embed from Getty Images
"You were more than a teammate, a true accomplice on the field," Messi writes on Instagram. "You know that I always wish the best for you and your family. I hope this new phase brings you continued success and joy. Thank you for everything, Jordi. A big hug."
Even the two illustrious teammates who preceded Alba in bidding farewell to Camp Nou, Gerard Piqué and Sergio Busquets, took the opportunity to pay tribute to him.
"I feel very fortunate to have played with you all these years at the club we dreamed of," Busquets said. "In Barcelona, we will miss you greatly. The best left-back in our history is leaving, and above all, the incredible teammate and friend that you are, and everything we have experienced together, both on and off the field."
"It was an enormous pleasure to share a dressing room with you. What a show you put on for all those years on the left-wing. I wish you the very best in the future," Piqué wrote.
According to Mundo Deportivo, Alba will receive an additional twenty million euros from Barcelona. This amount is a culmination of deferred payments that Alba is entitled to because he helped improve the club's financial situation, partly due to the COVID-19 period. However, a significant portion of his remaining salary will be waived.