In just under two weeks, the Netherlands is awaiting a European Championship qualifying match against France, but Ronald Koeman seems to have far from a fit selection available. Several Orange internationals are dealing with injuries, causing Koeman a significant puzzle in the coming international period.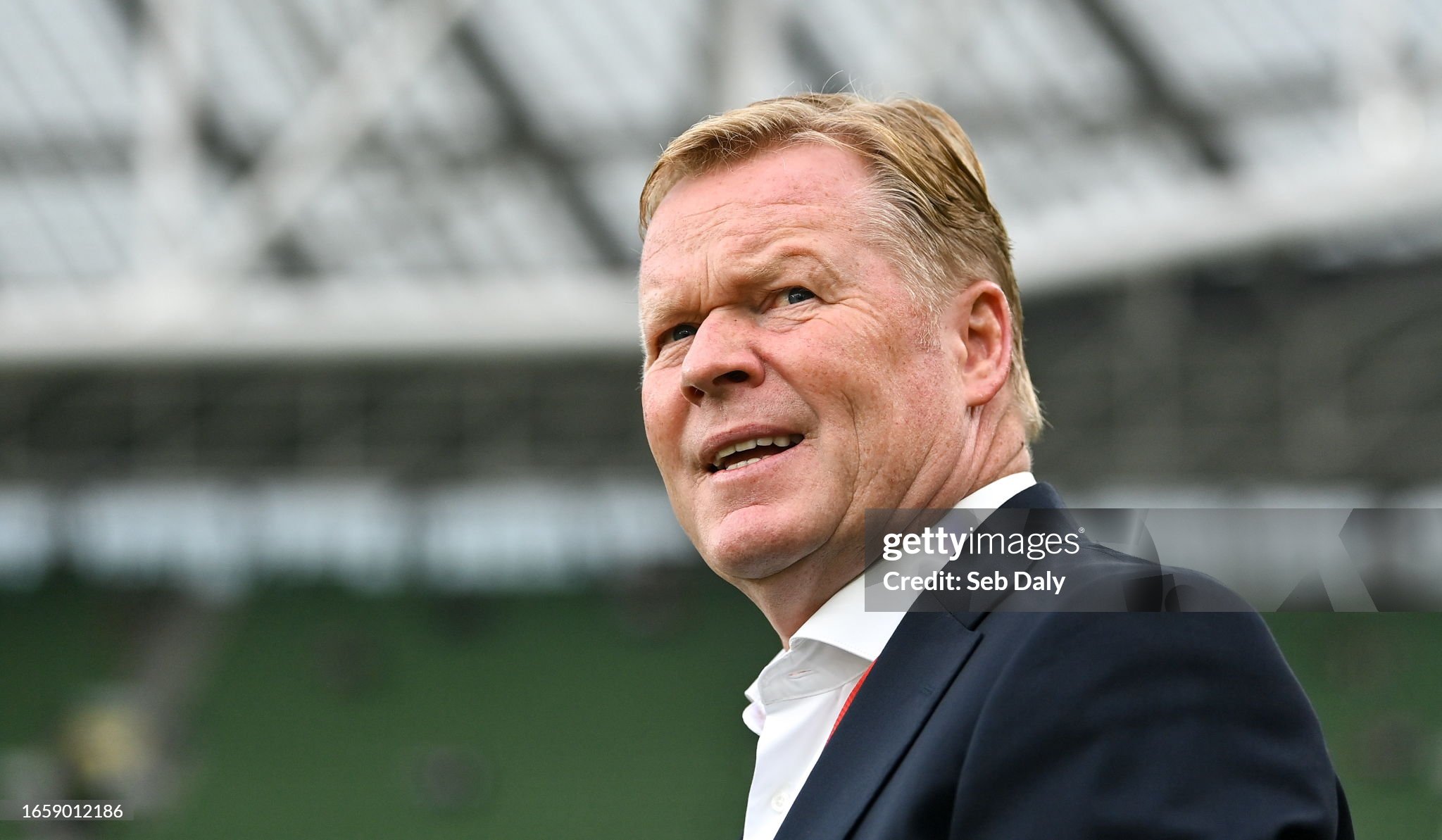 Embed from Getty Images
At the moment, the Dutch national team is second in the group with the same number of points as Greece (and one less match played). On Friday, October 13, Orange will play against France, and three days later, a crucial duel with Greece follows. The big question is which players will be present and which players will have to miss those matches.
First of all, Koeman cannot count on Justin Bijlow and Memphis Depay. The duo has been struggling with injuries for a while and therefore were not included in the preliminary selection. Memphis was declared fit again at the end of September but sustained a new injury. And several doubts have been added to that. For example, there is a high probability that Frenkie de Jong will not be present against France and Greece. Xavi already indicated that he only expects De Jong back after the international period.
Sven Botman also sustained an injury. His coach Eddie Howe said that the expectation is that he will have to pass on the international period with the Dutch team. At Bayern Munich, Matthijs de Ligt has been sidelined for over a week with a knee injury. However, the medical staff thinks that he will rejoin soon and therefore will be available for Orange.
Finally, Koeman also has concerns in the attack. On Saturday evening, Cody Gakpo was injured at Liverpool. The club has indicated that it cannot yet say anything about the severity of the injury and whether Gakpo can participate in the international period. In addition, Wout Weghorst had to let the match between Hoffenheim and Borussia Dortmund pass by with an injury. The severity of his injury is also still being investigated.