Thomas Müller is not planning to retire yet. The 34-year-old veteran will soon discuss a new contract with Bayern Munich, according to German media.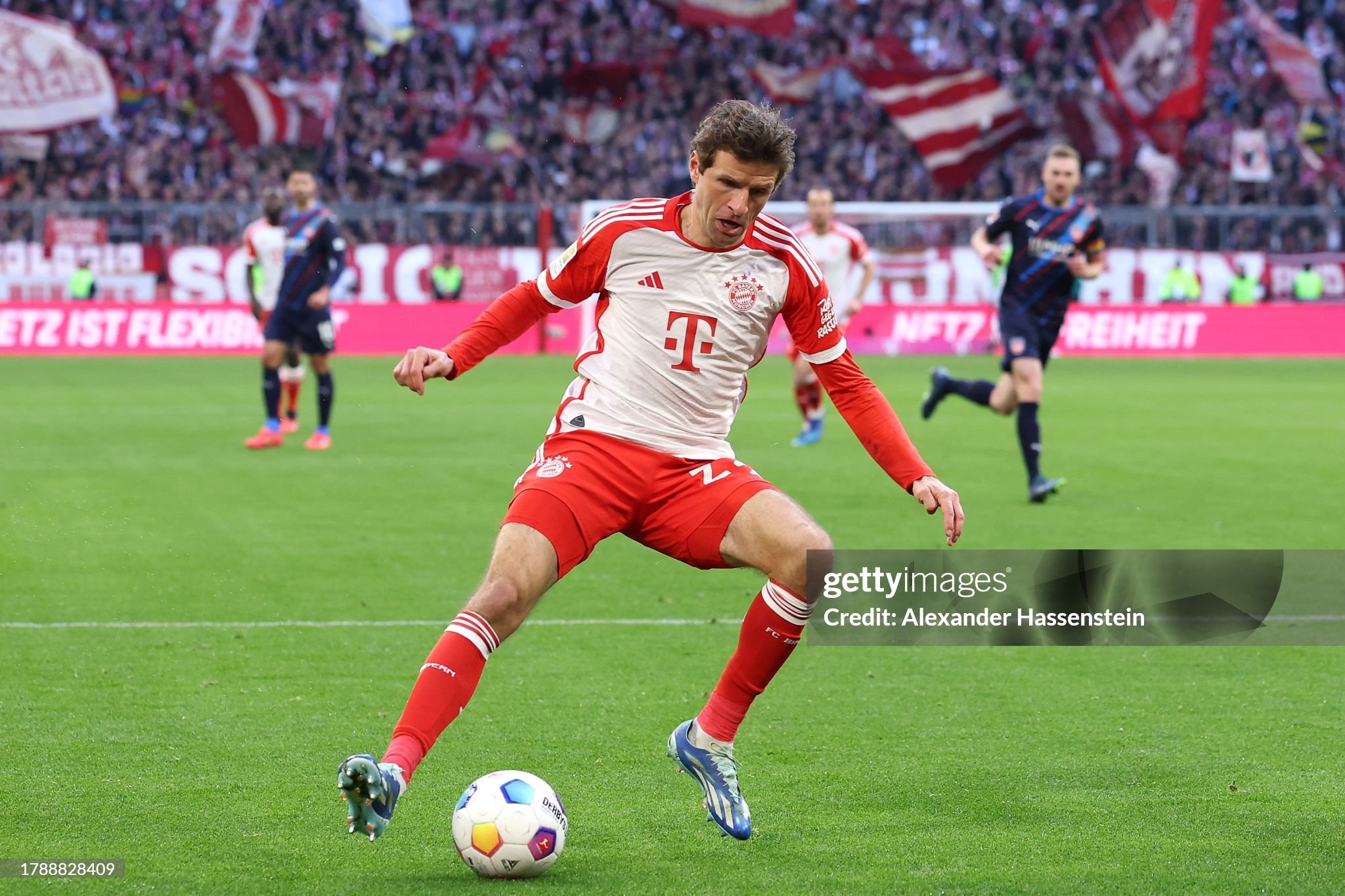 Embed from Getty Images
Thomas Müller's current contract with Bayern Munich is set to expire after this season. According to Kicker, Bayern is therefore eager to sit down with the attacking midfielder soon, just as goalkeeper Manuel Neuer (37) can expect a proposal to extend his expiring contract.
The two club icons are reportedly open to this idea, and Müller has now confirmed that. "I definitely want to play for at least one more year, that's at least my plan," the German told Bild. "I still enjoy playing on the field, hopefully, that's visible."
In the past, Müller was sometimes linked with a departure from Bayern due to a lack of playing time. According to Bild, this option is on the table again now. The 125-time German international wants to continue playing at the highest level.
This season, Müller has appeared in fourteen official matches for Bayern, but mainly as a substitute. He acknowledges that the lack of playing time sometimes irritates him. "But there's almost an abundance of attackers, everyone has to swallow something now and then."
With an annual salary of around twenty million euros, Müller is reportedly one of the top earners at Bayern. The two-time Champions League winner has played a remarkable 680 official matches for Bayern since his debut in 2009, scoring 237 times.