In recent years, Arsenal, under the guidance of manager Mikel Arteta, has reestablished its reputation as the attacking team it once was under Arsène Wenger. However, Peter Bosz promises that his PSV also wants to go full throttle in the upcoming Champions League clash in London.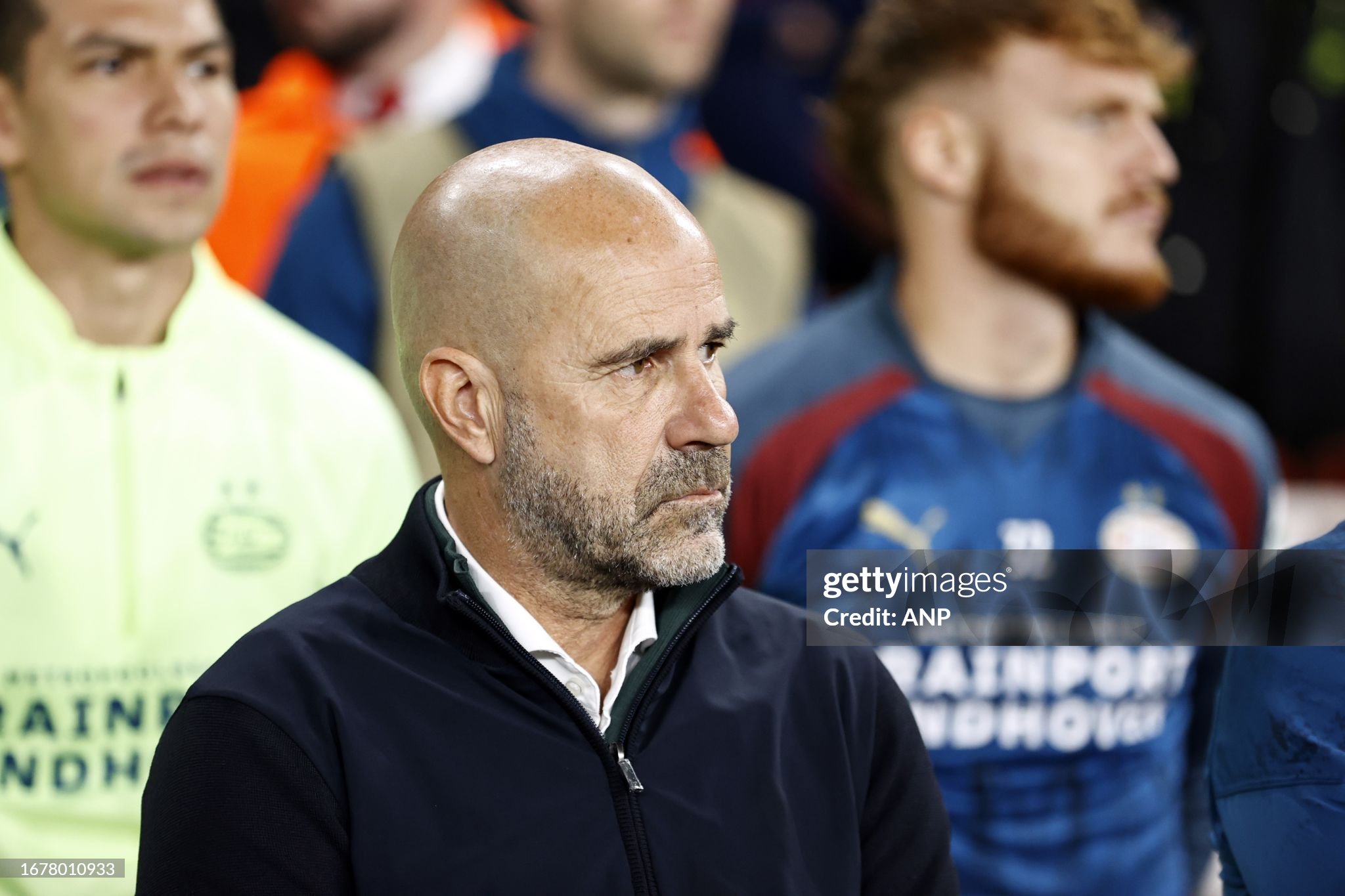 Embed from Getty Images
"We're playing against a team that's dominant in every match, with a lot of ball possession, pushing opponents back. The question now is whether we can play our game; that's what we want. We managed against Feyenoord; I'm very curious to see if we can do it tonight. Am I satisfied with a draw? That depends on the match," Bosz reflected ahead of the game in London.
"I think our only chance is if we also play our own game. If we just chase the ball around, then we're done. They have so much quality that they're bound to score eventually. They might still score now, but at least it will be with resistance. We simply have to be daring; that's what I ask of the boys. If it goes wrong, it's my fault."
Regarding the defensive substitutions in the starting eleven, were they made with Arsenal's offensive strength in mind? Bosz replied, "Yes, it has something to do with that. Bukayo Saka cuts inside, Sergiño Dest can operate on both flanks. Jordan Teze can provide more defensive corrections; playing with two attacking full-backs is too much against Arsenal. Now we can play more forward on the left."
Up front, we have Noa Lang, who will face Ben White as his marker. The PSV coach expects his dribbling specialist to give the Englishman a tough night. "So far, Noa has been a challenge for every opponent; I expect he can do the same against White."