Xavi Hernández has indicated a certain restraint when it comes to the sixteen-year-old top talent Lamine Yamal. Not only because he wants to protect him physically, but also because the forward still has a lot to learn.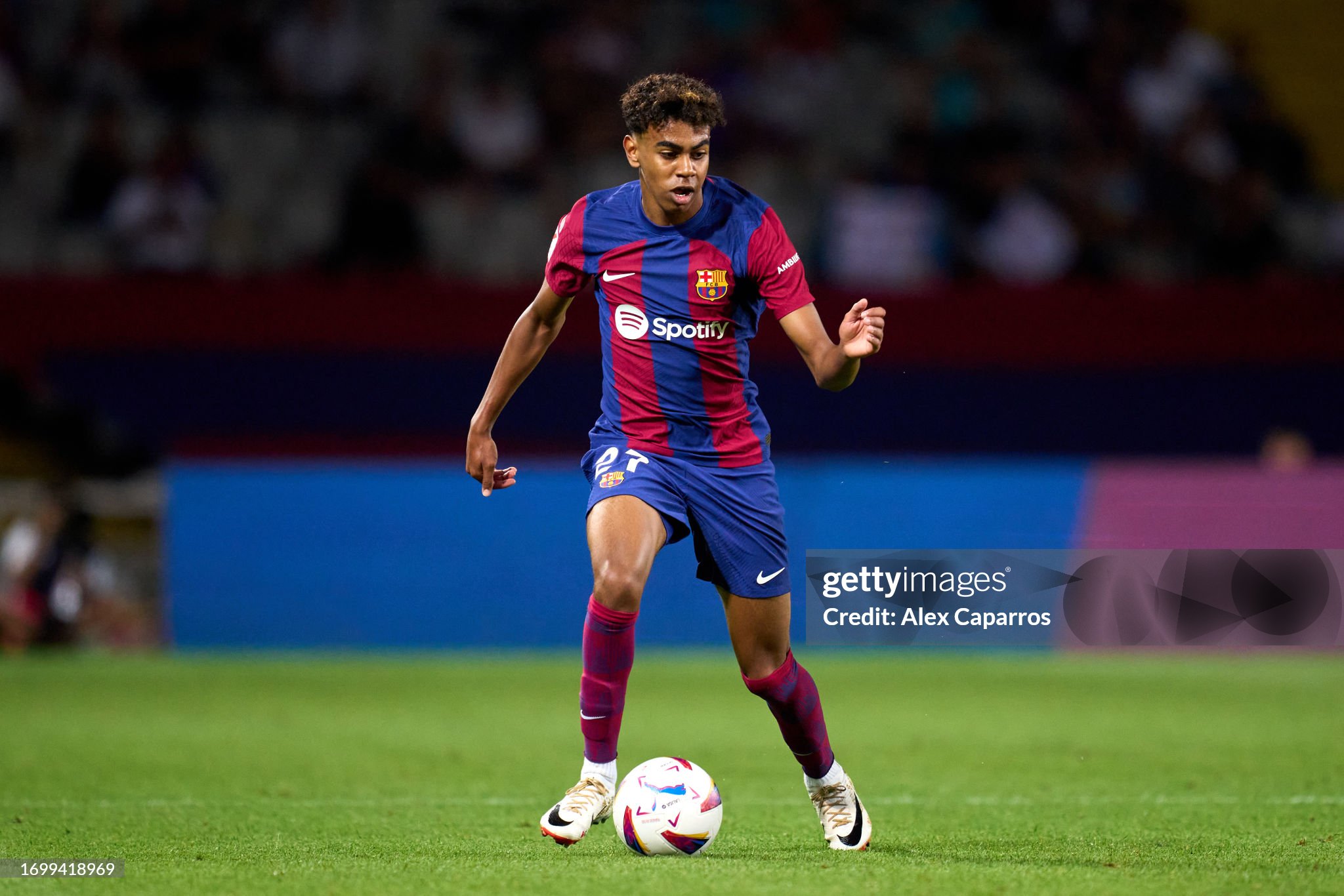 Embed from Getty Images
Yamal emerged as the revelation of Barcelona in the first matches of the season. He even made his debut for the Spanish national team. Yet, the winger started on the bench for Barcelona in the last four matches. 'The lad is only sixteen years old, so we need to protect him,' Xavi explained at the press conference leading up to Thursday's match against Sevilla.
'In terms of his physical load, we need to manage his playing time well.' In this, he takes a cue from Frank Rijkaard. 'The way he handled Lionel Messi is a good example. Messi had injury problems early in his career, partly because of his young age. That's why we also need to be cautious. There are many more games coming up where he can be essential.'
Furthermore, Xavi pointed out that Yamal still needs to improve in certain areas. 'He is only sixteen years old, and that sometimes shows in his gameplay. Football isn't just about having the ball at your feet. When teammates have the ball, you also need to focus on it. If you're not getting many passes, you need to seek it out.'
Because despite his age, Xavi expects the same discipline from him as from his teammates. 'In that sense, Lamine is tactically and mentally just a player of the first team. But I see that he is happy. He's a good kid and he is truly dedicated to football.'