A toy figurine of Knollsy, the hero of West Ham United, has been created. Chris Knoll prevented a group of AZ hooligans from targeting the family members of The Hammers' players.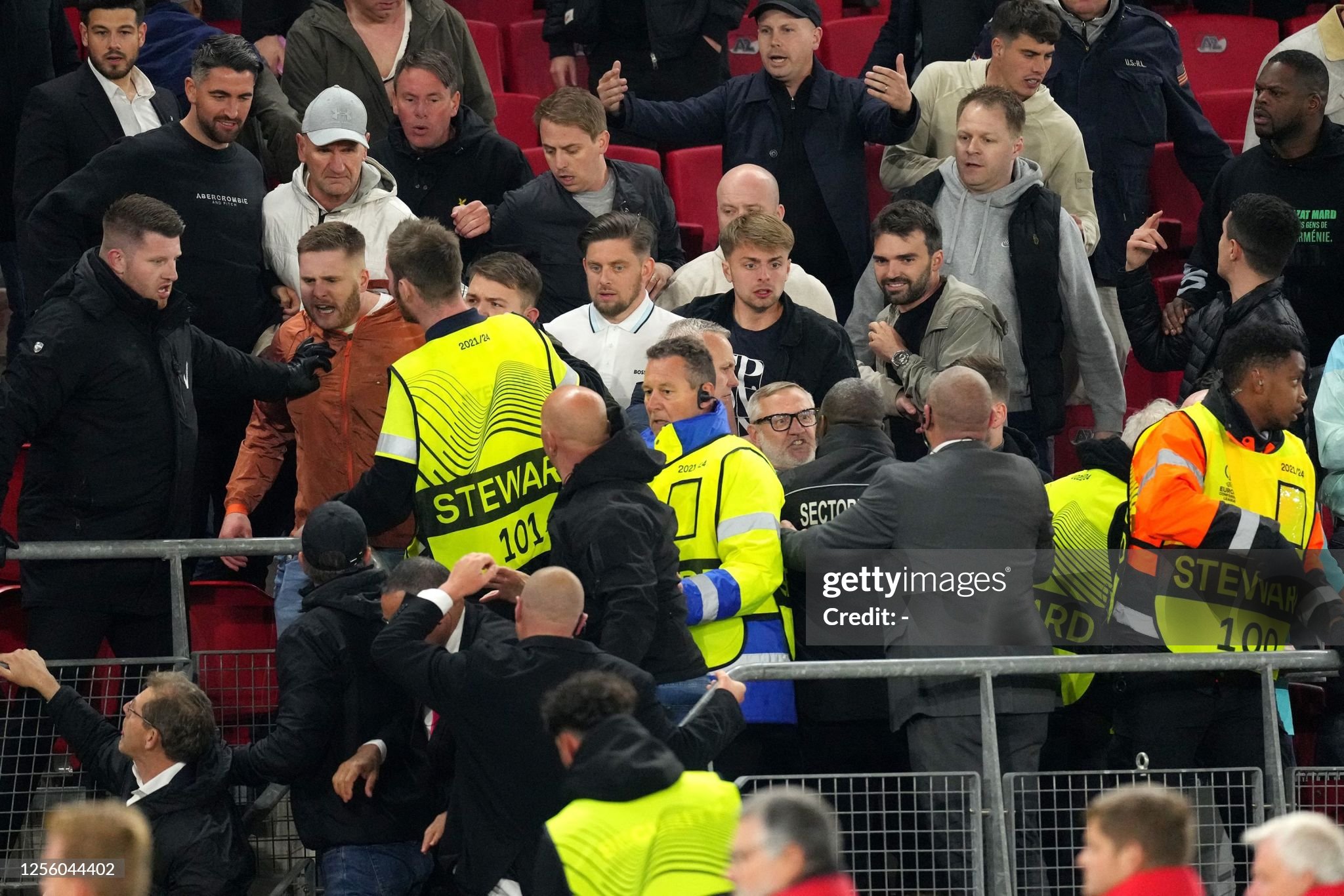 Embed from Getty Images
On eBay in the United Kingdom, an auction is now taking place for a toy figurine of Knollsy. At the time of publication, the highest bid is already £92. On Twitter, some supporters are responding positively to the initiative, while others feel it may be going a bit too far.
On Sunday, during the match between West Ham United and Leeds United, Knollsy received a standing ovation from The Hammers' crowd. The supporters were proud of his actions and wanted to show their appreciation. They also chanted, "we love you Knollsy, we do."
After the Conference League semi-final, a large group of AZ supporters stormed a section of the stands where family members of West Ham players were seated. Knollsy stood at the top of the stairs, protecting the people. The fan endured numerous blows and ended up with a swollen eye.