Great things were expected from Samuel Umtiti, but five years later, the 2018 World Cup winner finds himself battling relegation from Serie A with Lecce. However, the Frenchman reveals in an interview that he is still happy.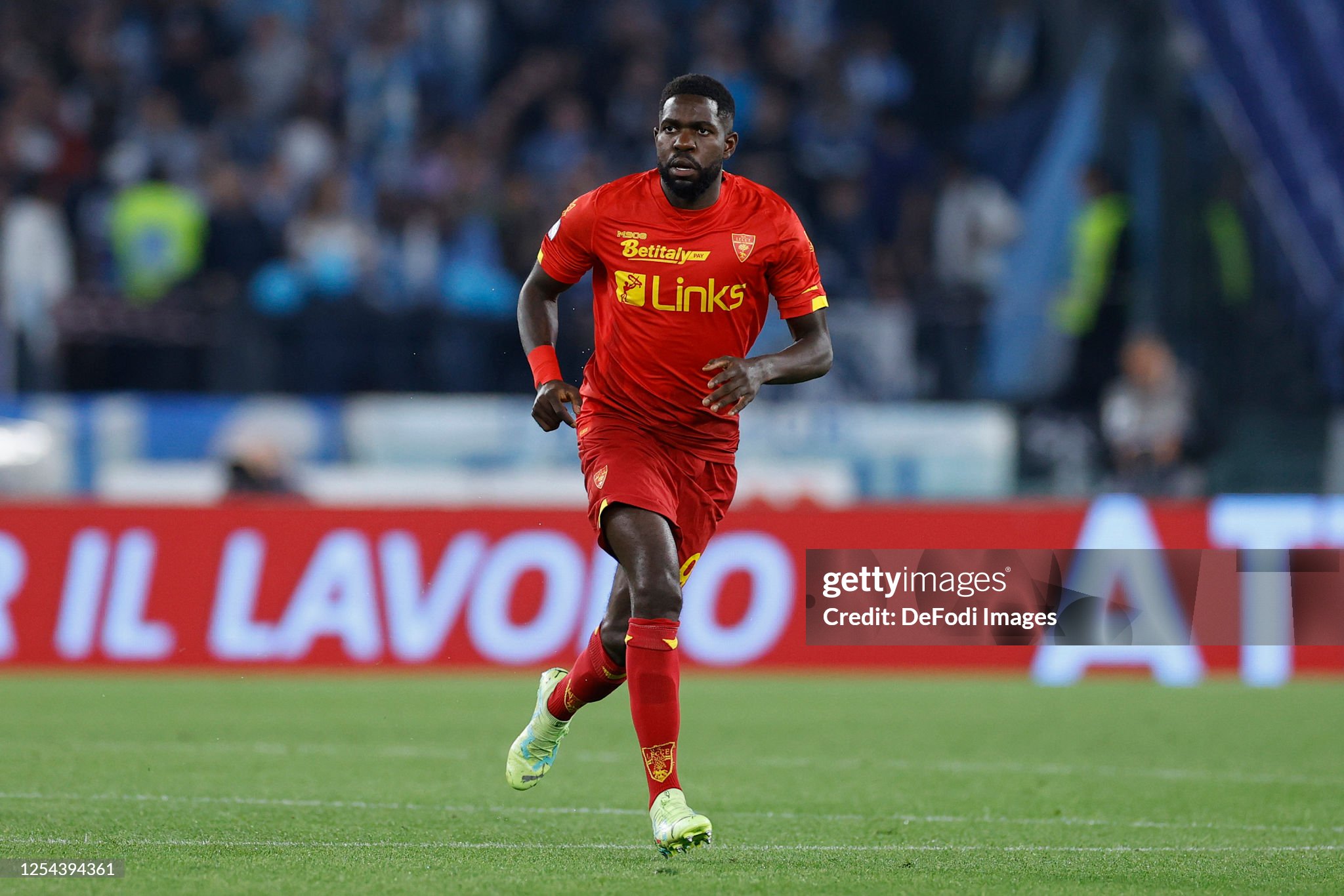 Embed from Getty Images
"I simply wanted to feel valued, to be of worth, and respected. In Catalonia, I spent four years in prison: not only in a sporting sense but also in daily life," Umtiti speaks firmly to Canal+. "When I first arrived in Barcelona, I sensed respect, but quickly I felt mistrust. I felt bad, realizing that no one believed in me anymore."
The year at Via del Mare in southern Italy has been good for him, according to Umtiti. "It was a challenge for me. It's good; here I have found my smile again, and I am grateful to the people here for that." However, his future is likely not with the red and yellow club, and a return to Barcelona is not the only option.
"For now, I am focused on securing survival, but a while back, my friend Alexandre Lacazette came by. We thought it would be fun to play together before we retire from football." That would require Umtiti to join Olympique Lyon, where Lacazette recently returned. The striker confirmed their desire, saying that playing alongside Umtiti would be "a dream" for him.
With two more matches remaining, Lecce has a good chance of avoiding relegation. The team is currently in 16th place, three points above the dreaded relegation zone. Spezia (31 points) and Hellas Verona (30) still have the potential to overtake Lecce, while the two teams below them have already been officially relegated. Lecce will face Monza away and Bologna at home.