Roger Schmidt was not pleased with the performance of Turkish referee Halil Meler on Wednesday evening. The German coach felt that the referee was not exactly on Benfica's side in the Champions League match against RB Salzburg.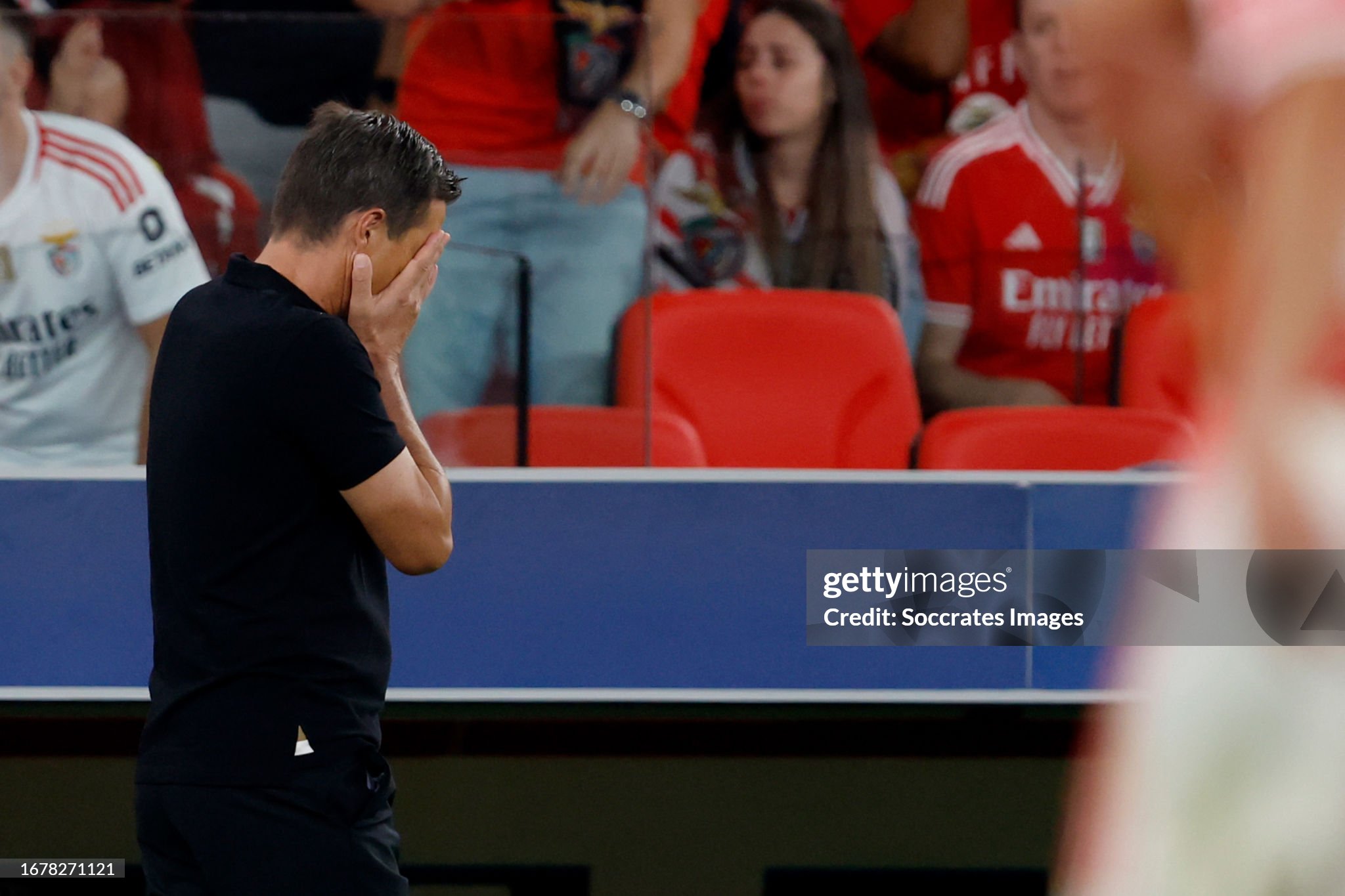 Embed from Getty Images
Benfica had a disastrous first quarter of the game on Wednesday. Within just three minutes, they faced a penalty against them (which was missed). Subsequently, Benfica's defender Antonio Silva received a red card, only to face another penalty against them, which was successful. 'The referee wasn't on our side,' was Schmidt's conclusion during a press conference after the match.
According to Schmidt, the refereeing decisions greatly influenced the course of the match. 'The two penalties and the fact that we were down to ten men were decisive for the game. He awarded two penalties to the opposition but didn't give a single one to us. We definitely should have had one, as there was a clear handball.'
Although the external factors didn't go in Benfica favor according to Schmidt, he was still pleased with the work ethic of his players. 'There were so many things working against us today. Yet, the players kept believing. The team's response was amazing, we showed a good attitude, were good on the ball, and still created decent opportunities.'