For the first time in the Pep Guardiola era, Manchester City was eliminated in the third round of a domestic cup competition on Wednesday. Newcastle United prevailed in the League Cup battle with a 1-0 victory, meaning City can forget about the so-called quadruple.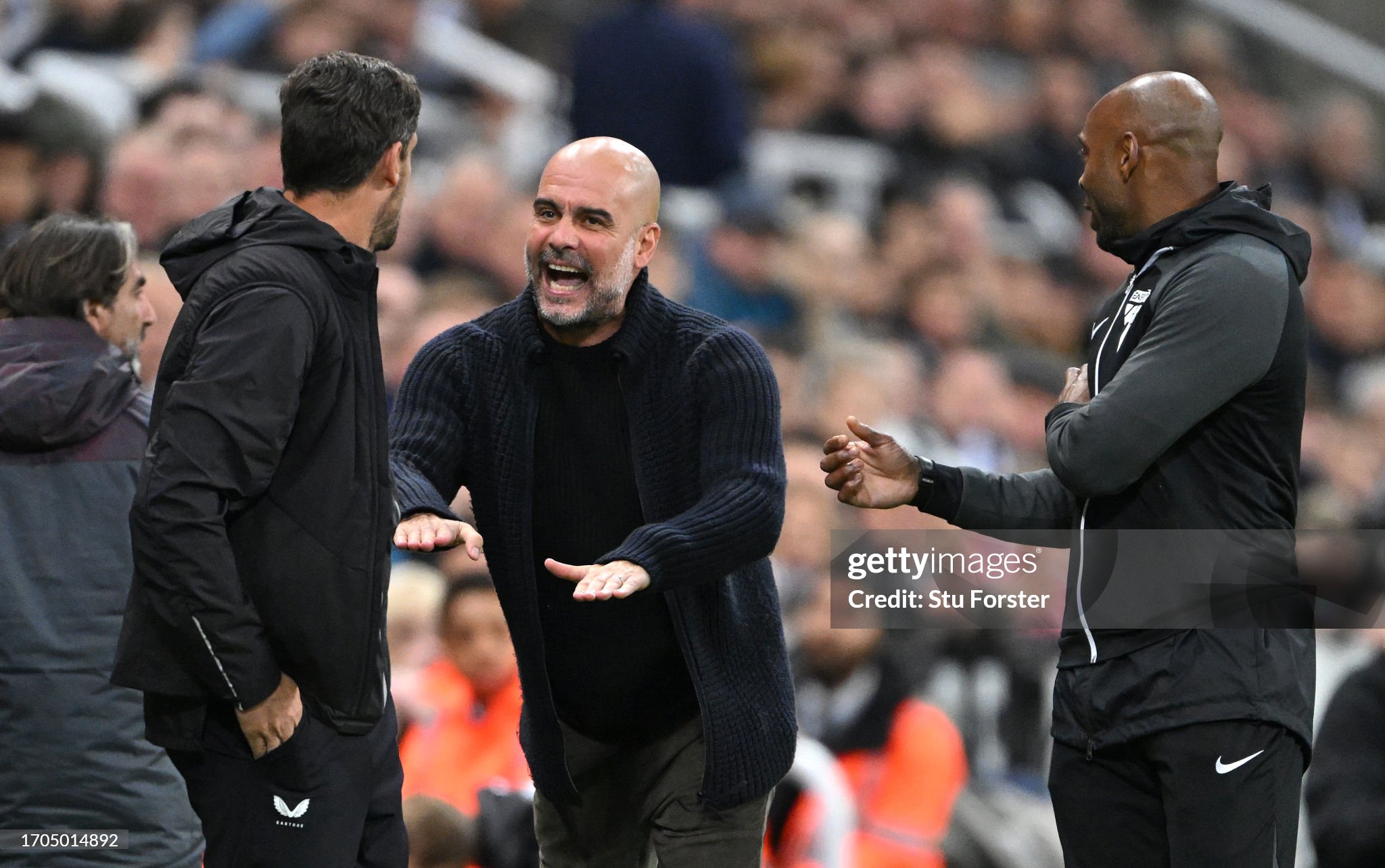 Embed from Getty Images
Manchester City made history last season by clinching the treble, winning the Champions League, the league title, and the FA Cup. In the League Cup tournament, Guardiola's team was then ousted by Southampton. Again, this season, the possibility of winning four major trophies is off the table, as Newcastle United knocked City out of the League Cup.
A disappointment? Guardiola seemed surprised by the question afterward. "Did you really think our goal this season was to win the quadruple? Honestly, it wasn't," said the City coach. "We are more than satisfied with the treble. Of course, we have high expectations for this season, but they aren't so high that we no longer find the treble satisfactory."
That Guardiola didn't want to pull out all the stops to remain active in the League Cup was evident from his decision to sideline Erling Haaland. The Norwegian warmed up and clearly wanted to come on, but Guardiola chose not to deploy his top scorer.
"Erling has already played many matches, and we still have a lot of games ahead of us," Guardiola explained his decision. "He might have been able to play the last ten or fifteen minutes, but I decided not to use him for this match."
At Manchester City, Nathan Aké was in the starting eleven. The Dutchman even wore the captain's armband. Aké didn't face Sven Botman, as he was rested by Newcastle United manager Eddie Howe and wasn't even in the matchday squad.