José Mourinho is having a tough time at AS Roma. The coach is only sixteenth after a disastrous start to the league, narrowly above the relegation line. After the heavy midweek defeat at Genoa (4-1), the tifosi even cried out for his dismissal, but The Special One dealt with that in his own unique way.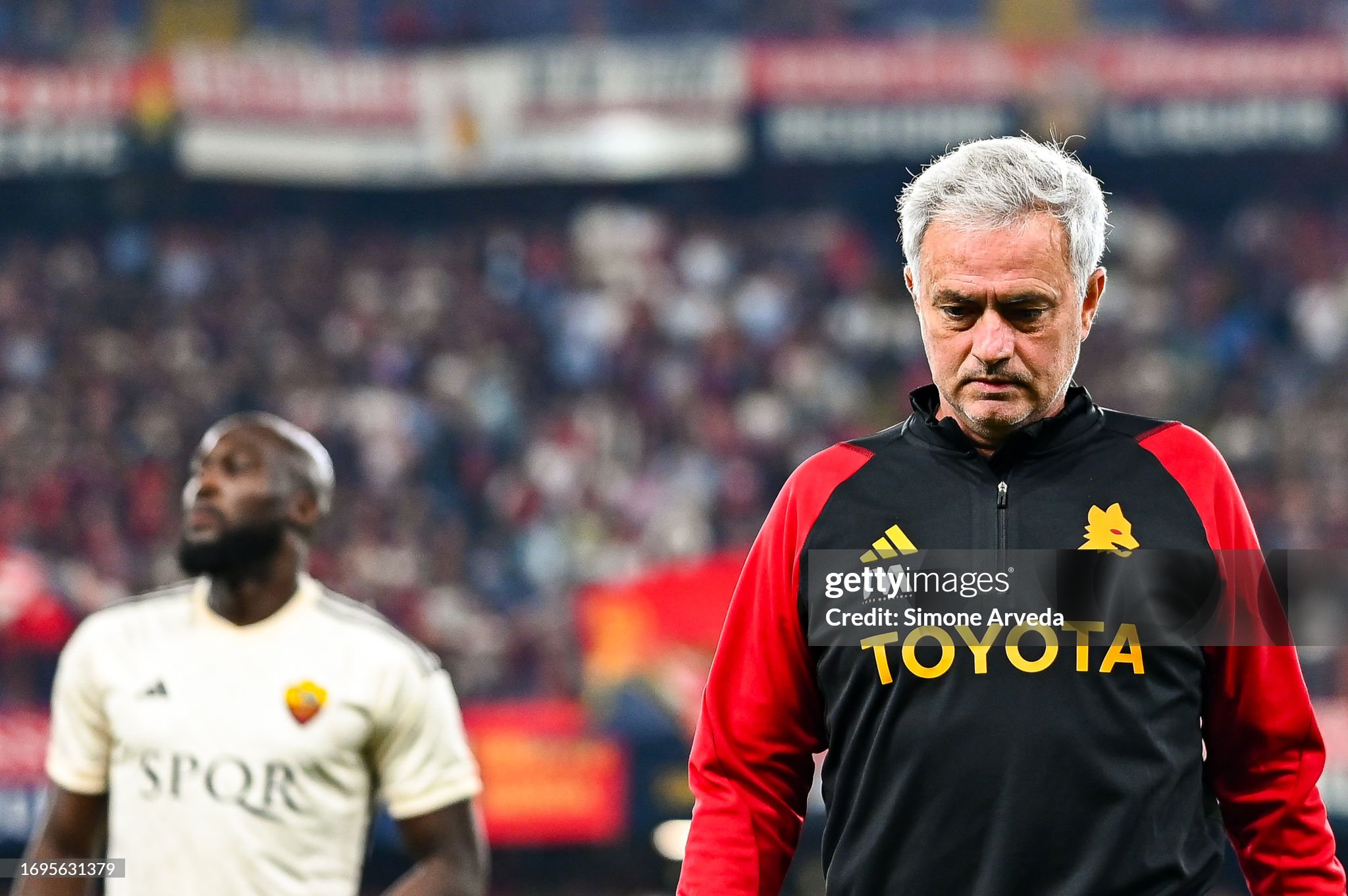 Embed from Getty Images
I am not the problem," Mourinho began his press conference leading up to the home game against Frosinone. Then, the Portuguese referred to the lost Europa League final last season. "Three months ago, everyone acted like it would be a tragedy if I left. I told the players then that I would stay. When we played a league match two days later, the fans shouted that I should always stay here. Then I gave my word to the owner."
Now, everything is different. Mourinho is a beleaguered coach and is under pressure. If it's up to him, people in Italy should especially be happy that he is still there. Saudi Al-Hilal was willing to splash the cash. "Last summer, I received the largest, craziest offer that a coach has ever had in the history of football. I rejected it because I had given my word to the fans and to the players. Three months later, everyone acts like I'm a problem, I do not accept that."
"I don't read newspapers and don't watch television," Mourinho continued. Yet he admits he hears enough. The stories that he should leave irritate him. "My friends tell me that's being said. Again, I am not the problem at this club. Things have many factors. You also cannot say that one person is responsible for all victories. We all are. We want to win, we must win, and we will win again. But we should not look for alibis at this club."
On paper, Frosinone seems an ideal opponent to counter the dismal form. However, Mourinho disputes that. "How do we get back on track? In the first place, we must have the courage to take the field, to accept the reaction of the fans, and to remove the dissatisfaction. Furthermore, we must especially respect Frosinone. They are a tough opponent.