Unless Juventus recovers the points deducted in the Plusvalenza case, the record champion will not be represented in Nyon when the Champions League draw takes place at the end of August. Coach Massimiliano Allegri is resigned to it.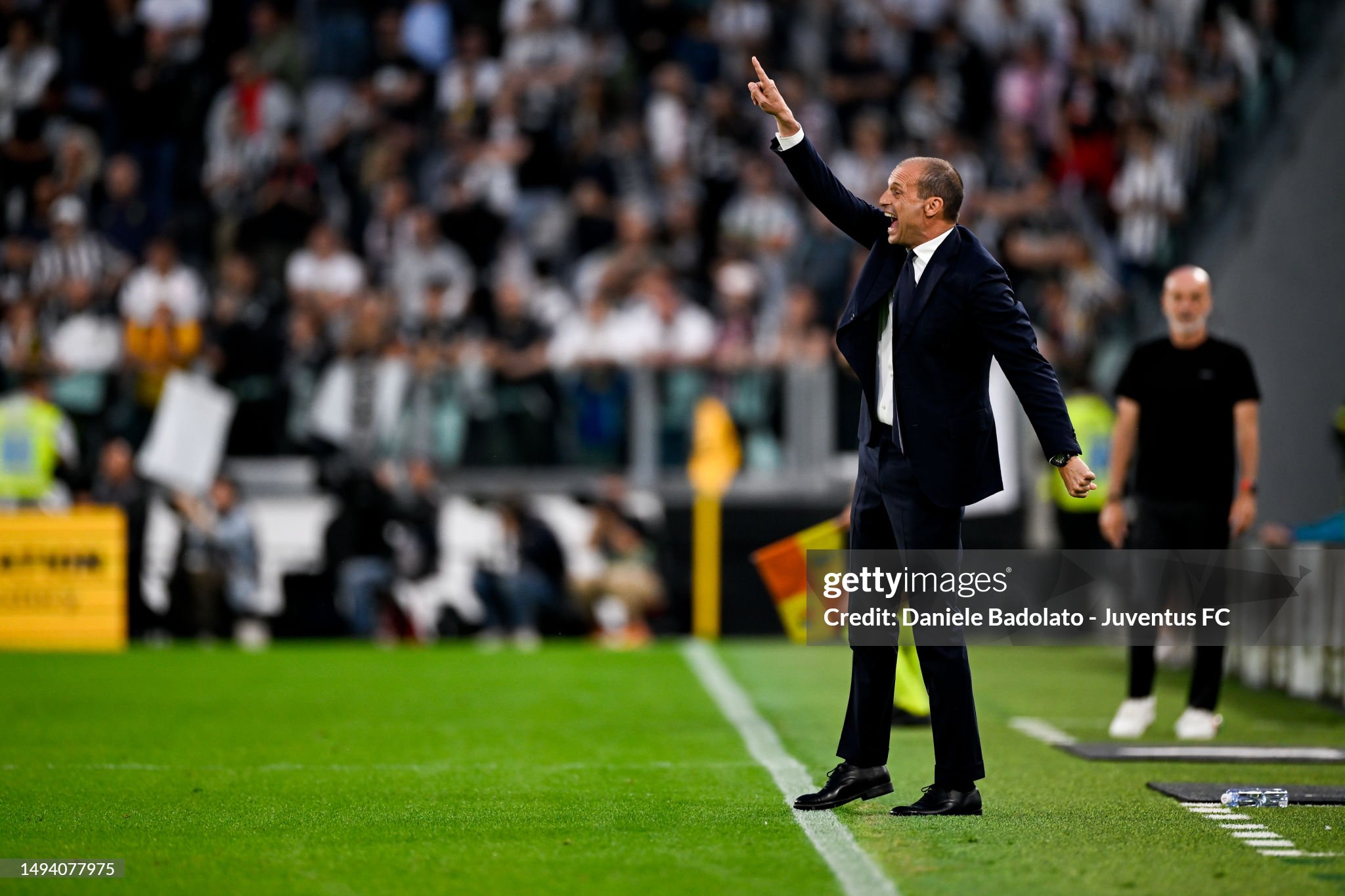 Embed from Getty Images
The final blow came on Sunday evening in the top match against AC Milan. Header goals usually don't qualify for the most beautiful goal awards, but this example from the veteran warrior Olivier Giroud was of immense beauty. It also closed the door to the Champions League: the anthem will not be heard in Turin for the first time since the 2011/12 season. Allegri responded calmly.
"I thanked the boys afterwards. This was an extraordinary season, and we need to finish it off in a dignified manner next week against Udinese. This season is not one you wish upon anyone, with points being deducted, returned, and deducted again. Tonight, we couldn't have done better," said the coach after the match on DAZN. Allegri also pointed out the moment when the genie escaped from the bottle.
"I don't like saying it, but our season was over after the match against Sevilla in the Europa League semi-finals. After the last match, we need to evaluate and realize that there are good foundations in place, and we shouldn't throw everything away. That would be the biggest mistake in building Juventus' future," said Allegri, who also had a mysterious soundbite in store.
"When I came back here, I knew it would be difficult to win. I'm not so foolish to think otherwise. If I wanted to win, I would have gone somewhere else," said Allegri, whose resume includes five Serie A titles and four Coppa Italia cups with Juventus.